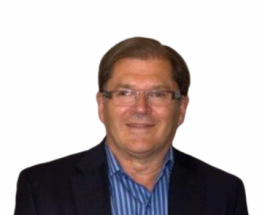 Mark Hustak is Executive Chairman of Paradigm's Board of Directors. Mark has been with Paradigm for over 24 years and has held the  President / CEO, Executive Partner and VP Consulting Services positions.   As Executive Chairman,  Mark will facilitate Paradigm's larger customer opportunities and business growth opportunities.
Mark has over 40 years of business and consulting experience, including: senior executive management, strategic planning, business analysis, market development, and implementation of large-scale systems integration and outsourcing solutions.  He extensive experience in the healthcare, insurance and government sectors providing project management and management consulting services. He has held senior positions with:  IBM Global Services, ISM Information Systems Management, Management Systems Limited and Saskatchewan Government Systems Centre.
Mark has strong relationships in Business and Information Technology Communities in Saskatchewan and Manitoba. He has volunteered on many IT and consulting industry association boards.  Mark's credentials include Certified Management Consultant (CMC), PRINCE2® Practitioner, PMP® Certification, ISP Certification, and a Bachelor of Administration in Operations Research and Computer Science from the University of Regina.