Via a Web Browser on Any Device
1 – Enter the URL https://pwreset.paradigmconsulting.com from within any browser, this includes tablets and phones.
2 – The following page will be displayed where you will need to enter your full Paradigm ID and the characters from the picture, then press the next button.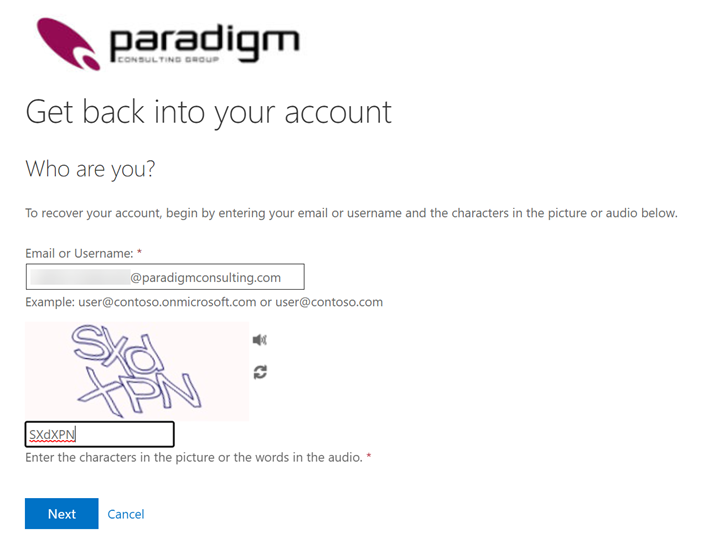 3 – Next, indicate which authentication method you want to use.  The "Text my mobile phone" should be setup and available to all users. You need to enter your complete phone number including the area code and digit "1" and then press the Text button.  (There is a hint displaying the partial phone number that was registered)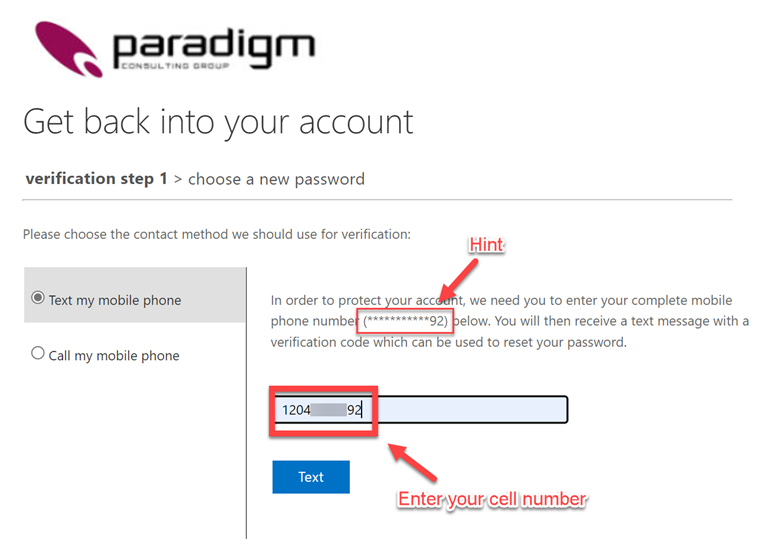 4 – You now enter the verification code that was sent to your phone and press the Next button.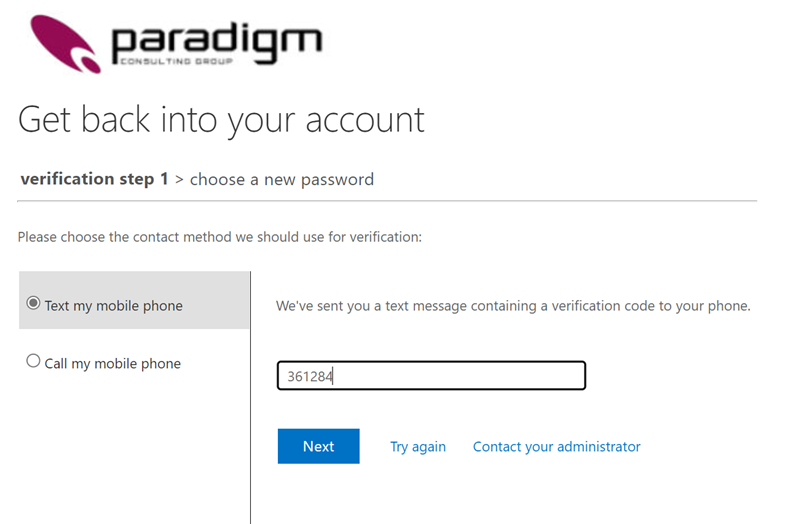 5 – You now enter a new password to be used with your Paradigm account.
Enter a new password.
Confirm the password by entering it a second time.
You can select the "eye" icon to display the password and verify the spelling.
When done, select the Finish button.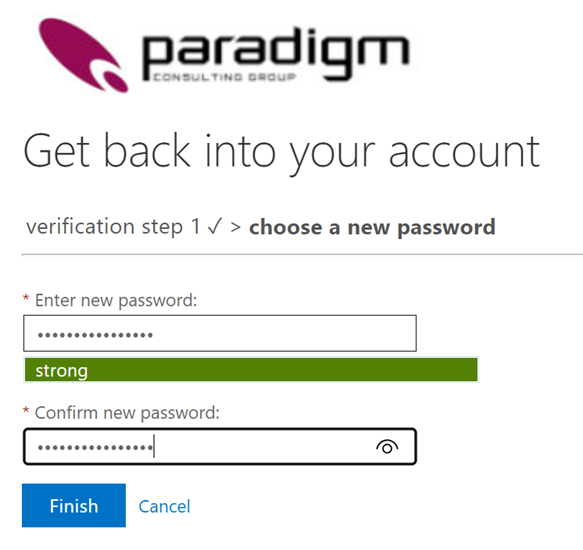 You have now completed the steps to reset your password.