At Paradigm, we take pride in our services, our organization, and in the business solutions and information technology services we provide our customers.
We live by our mission, vision, and the values we believe in.
Corporate Values
At Paradigm, our values are a key driver in how we operate our company, interact with our clients, and behave as employees. You could say they are sacred to us!
Service Excellence
We believe in providing outstanding customer service. It is our greatest competitive strength and our overriding commitment, as we believe, when our customers succeed, we all succeed.
Accountability
We believe we are in control of our own destinies, as much as we are accountable for our actions and the decisions we make.
Collaboration
We believe in each other. We combine and organize the abilities of all our people to form an organization that is stronger than the sum of each individual's abilities.
Respect
We believe in treating all people with respect, while preserving human dignity, and nurturing an overall feeling of self-worth.
Relationships
We believe in mutually beneficial relationships and in cultivating long-term relationships. We see them as the best relationships worth having.
Empowerment
We believe in fostering an environment that promotes empowerment, enthusiasm and fun. This is the key to our entrepreneurial spirit and the cornerstone of our organization's culture!
Diversity
We believe that diversity of backgrounds, cultures and thinking styles is a strength that should be celebrated. We are committed to ensuring our employees, partners and associates feel valued, safe, respected and accepted for who they are.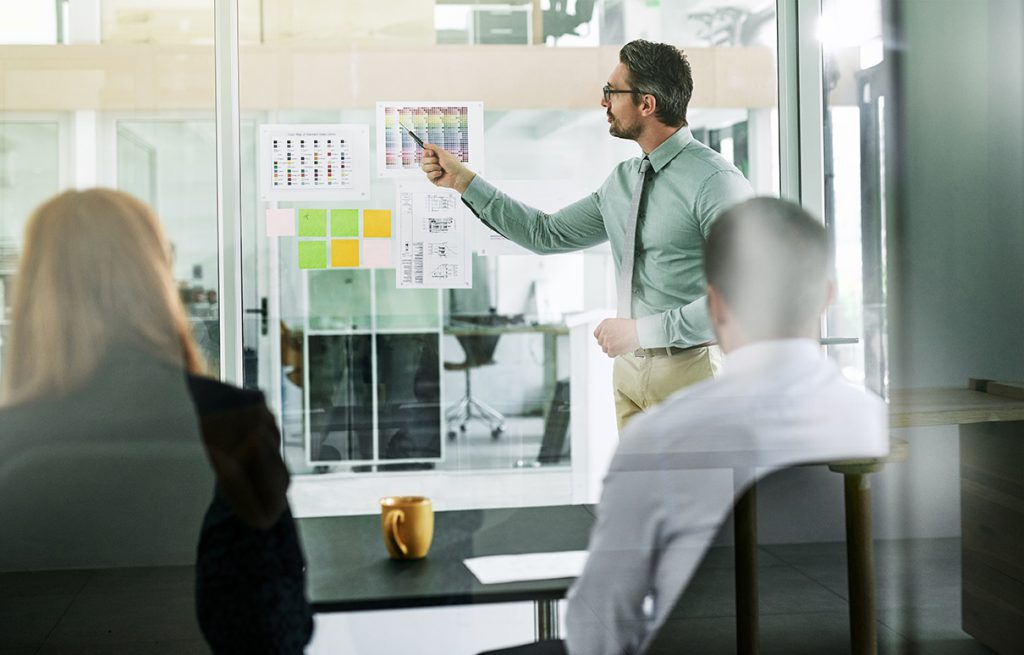 Our Mission
Our Mission:
We help customers get the most from their investments in business processes and information technology.
Our Vision
Slide1
We were very pleased with the program review that your team did for us. The Project Health Assessment provided us with a clear and concise picture of the issues and challenges that currently exist on our project. The Paradigm approach and recommendations have provided us with a clear and tangible path forward.
Slide2
Working with the consulting team from Paradigm on our project has been a great experience. It is obvious that they are highly skilled in their respective areas and they always bring a positive attitude to the workplace. What I appreciated most about working with the Paradigm team was their ability to cut through the unpredictable politics of our project, keep everyone happy, and deliver good results. Paradigm are very good at balancing the needs of the business, while striving to deliver the project on time and on budget.
Slide3
The Business Analysts from paradigm are extremely passionate about their work and completely immersed themselves in our business. Their wealth of experience in business process modelling, along with their multi-disciplined mindset, has resulted in quality deliverables for our project. We look forward to working with Paradigm on the next phases of our project.
Slide4
We have a relatively long history with Paradigm. Working with our employees, a team of developers led by Paradigm developed and implemented the new system that also had to go-live in conjunction with three other government agencies. This all went off without a hitch!! The success of the project led to the creation a system that was the first in Canada. Their motto should be: "They get it done!"
Slide5
You should take great pride in having helped deliver a system the size of ours. A lot of organizations have tried and failed to deliver systems of this size. This has been a long journey since receiving approval. We now have a great system to take into the future.
Slide6
From my experience while working with Paradigm's consultants and participating in business process workshops, they have the experience, the leadership and skills to maximize the workshop objectives, quality and deliverables. They have been able to quickly familiarize themselves with our business objectives and our business processes. They have become part of the team here and are helping us to take our lengthy list of process improvement ideas and turn them into fully operational programs, following a sound business process management methodology, guided by solid project management practices.
Slide7
The Paradigm Consulting Group's depth of consulting expertise in the area of Portfolio, Programme and Project Management Best Practices is the strongest in Canada.
Slide8
With their depth of experience in PRINCE2®, Managing Successful Programs® and Management of Portfolios® with numerous clients in Western Canada, Paradigm is a proven and respected leader in this rapidly expanding field.
Slide9
I specifically requested Paradigm for my project, based on their ability. It is a large complex project. If Paradigm were on every one of my projects, life would be good.
Slide10
Paradigm has added considerable value to the organization in terms of the leadership provided and the knowledge brought to this area. I would definitely work with them again and would recommend them to others.
Slide11
Paradigm brought excellent knowledge and Business Analyst skills to our project and was very helpful as they took the lead on delivering the key requirements and test planning parts of the project. Paradigm is very strong at grasping the 'real' problems behind the issues that came up.
Slide12
I would absolutely recommend our organization use Paradigm again Their skills in Project Management & Business Analysis make them an exceptional resource.