"Management Consulting" refers to the practice of helping companies improve performance through analysis of existing business challenges and the development of future plans. At Paradigm, our consultants have an average of 18+ years of experience in the information technology sector, with expertise in a variety of industries, including Public, Healthcare, Insurance, Utilities, Telecommunications and Banking Sectors. Our consultants have achieved the following certifications:
Certified Management Consultant (CMC) designation – the highest, internationally recognized standard in management consulting
Lean Six Sigma Green and Yellow Belt Certified – a business management strategy that helps organizations identify and eliminate defects and waste in business processes and systems
ADKAR© certified Change Management Consultants
For more information and downloadable content for your review, please visit our Insights Gallery.
Feel free to download our Management Consulting Detailed Overview & Management Consulting Overview for review.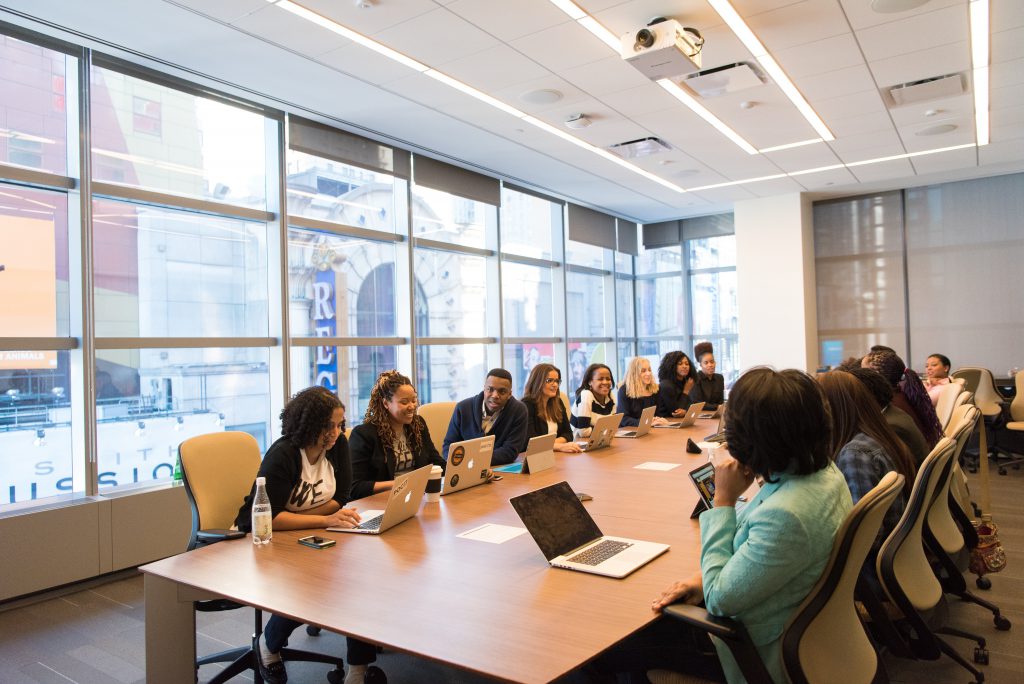 Our consultants work with our customers to help define the longer-term positioning of their organizations in the marketplace. We assist in the development of their strategic plans using facilitated executive workshops, to examine external factors (opportunity and threats) and internal factors (strengths and weaknesses) of the organization. The workshop process also incorporates considerations surrounding the dynamics of the changing consumer and competitive environment.
Organizational Change Management (OCM)
Paradigm's Organization Change Management services are included within our Management Consulting practice, which also encapsulates our Strategic Planning, Efficiency Reviews, and Procurement Services. Our consultants possess an average of eighteen (18) years of experience in this area, specifically related the information technology sector with expertise in a variety of industries including public sector, healthcare, insurance, utilities, telecommunications, and banking. Paradigm's Organizational Change Management practice is based upon industry best practices and the sound management of processes for cultural change. This includes strategic planning, business planning, role design, process design, management development, and performance management. Our process is tailored specifically to our customer's environment to ensure effective organizational change is achieved. This methodology also ensures the creation of a change management culture where initiatives become part of the continuous improvement practices within the organization.
Paradigm recognizes the importance of managing the people side of change in order to successfully manage and deliver projects. Through certification and Best Practice collaboration, Paradigm incorporates Change Management as a component of Program and Project Management. This integrated approach to Change Management helps to achieve results for our customers.
We offer a core set of services to support the process of selecting and acquiring new software, hardware or any major business asset. In addition to business case analysis activities, a selection and acquisition initiative typically includes RFP Development Services, Contract Negotiations Services and Contract Management Services.
Slide1
We were very pleased with the program review that your team did for us. The Project Health Assessment provided us with a clear and concise picture of the issues and challenges that currently exist on our project. The Paradigm approach and recommendations have provided us with a clear and tangible path forward.
Slide2
Working with the consulting team from Paradigm on our project has been a great experience. It is obvious that they are highly skilled in their respective areas and they always bring a positive attitude to the workplace. What I appreciated most about working with the Paradigm team was their ability to cut through the unpredictable politics of our project, keep everyone happy, and deliver good results. Paradigm are very good at balancing the needs of the business, while striving to deliver the project on time and on budget.
Slide3
The Business Analysts from paradigm are extremely passionate about their work and completely immersed themselves in our business. Their wealth of experience in business process modelling, along with their multi-disciplined mindset, has resulted in quality deliverables for our project. We look forward to working with Paradigm on the next phases of our project.
Slide4
We have a relatively long history with Paradigm. Working with our employees, a team of developers led by Paradigm developed and implemented the new system that also had to go-live in conjunction with three other government agencies. This all went off without a hitch!! The success of the project led to the creation a system that was the first in Canada. Their motto should be: "They get it done!"
Slide5
You should take great pride in having helped deliver a system the size of ours. A lot of organizations have tried and failed to deliver systems of this size. This has been a long journey since receiving approval. We now have a great system to take into the future.
Slide6
From my experience while working with Paradigm's consultants and participating in business process workshops, they have the experience, the leadership and skills to maximize the workshop objectives, quality and deliverables. They have been able to quickly familiarize themselves with our business objectives and our business processes. They have become part of the team here and are helping us to take our lengthy list of process improvement ideas and turn them into fully operational programs, following a sound business process management methodology, guided by solid project management practices.
Slide7
The Paradigm Consulting Group's depth of consulting expertise in the area of Portfolio, Programme and Project Management Best Practices is the strongest in Canada.
Slide8
With their depth of experience in PRINCE2®, Managing Successful Programs® and Management of Portfolios® with numerous clients in Western Canada, Paradigm is a proven and respected leader in this rapidly expanding field.
Slide9
I specifically requested Paradigm for my project, based on their ability. It is a large complex project. If Paradigm were on every one of my projects, life would be good.
Slide10
Paradigm has added considerable value to the organization in terms of the leadership provided and the knowledge brought to this area. I would definitely work with them again and would recommend them to others.
Slide11
Paradigm brought excellent knowledge and Business Analyst skills to our project and was very helpful as they took the lead on delivering the key requirements and test planning parts of the project. Paradigm is very strong at grasping the 'real' problems behind the issues that came up.
Slide12
I would absolutely recommend our organization use Paradigm again Their skills in Project Management & Business Analysis make them an exceptional resource.