Finding a new job can be difficult and confusing. What should you do? Where should you go? Getting directions can be difficult. I live in Winnipeg, Manitoba and I was once asked my favorite road to drive on. My response was pretty quick and easy; Wellington! They were surprised, laughed and said "the road to the airport so you can leave?". This is a good example of a simple direction that was misinterpreted.
Two roads led to confusion in this conversation; Wellington Cresent (my favorite road) and Wellington Avenue (the road to the airport). Before you can begin your journey, you need to understand where you are starting from.
One of Winnipeg's intersections is "Confusion Corner". This real street sign is a good example of where you are in your journey. Understanding your journey affects your search and the type of jobs you may look for. Are you early in your career? Head straight up Osbourne. Late in your career, turn towards Donald. In the middle of your career, you're coming to another fork in the road; Corydon or Pembina!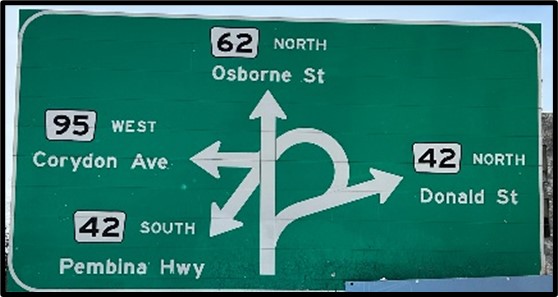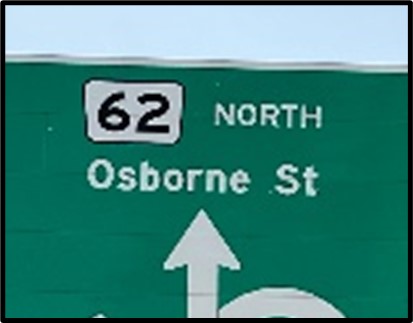 When you are early in your career, you still have lots to learn. Heading straight up Osbourne is one of the young and hip areas of Winnipeg. There are a number of trendy bars and restaurants, stores and clubs. It's the same in your career. You are still looking for places to go, people to see, things to do.
Finding a large employer is a great first choice. My daughter started a new position at one of the larger employers in the city (ironically my wife and I met at a company that is now part of this same company). I assume that they were looking for a certain type of individual to fill their position. She recently graduated from university; full of enthusiasm and ready to take on the world. This employer knew she doesn't have years of experience in their field, but they were looking for a certain set of skills, but mostly importantly (I believe) they wanted someone who can learn.
Large companies are a fantastic way to start in your career. They offer multiple educational opportunities. They offer multiple different career streams to move into. There usually are social groups to join, sports teams and company events to go to. It's all about building a network and narrowing the direction for your career to go in.
Early in your career, the key is developing your communications skills and confidence to understand what you are good at and what you are not! Large employers can provide many of these opportunities and more. I worked at two large employers early in my career and developed my skills, my confidence, met many great coworkers (a great many of which I am still in contact with today) and my lovely wife!
Are you mid-career? Have you been working a few years and have a few more to go? You have a few more options right now. Over the years you have refined your skills and have a stronger sense of what you want to do going forward. You have a better understanding of the employers in your market. This is now a time for self reflection. Are you looking for a similar role or taking the road less travelled? Are you continuing down Pembina Hwy or veering off to Corydon?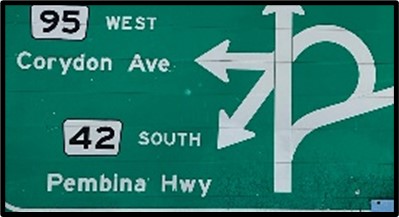 Staying in a similar role allows you to specialize and go deeper in your current field. Becoming a specialist can be a very satisfying role. Being one of a few individuals offers you options that can be lucrative (as long as they don't become redundant). Another option is to move into management in the same field. Managing staff in a role that you used to perform allows you the ability to share your knowledge and leadership skills with others.
Veering off to a different role can be a bit challenging but can also be exciting! Are you doing a complete 180 degree turn and changing careers and jobs all together? Big risk and potential big reward! You can also take one key skillset and focus on that in another industry.  You could be a Team Leader in a healthcare software company acting as a lead analyst. With the knowledge that it is the analysis that you love, you may decide to pivot out of software delivery and focus on business analysis. Both avenues provide options.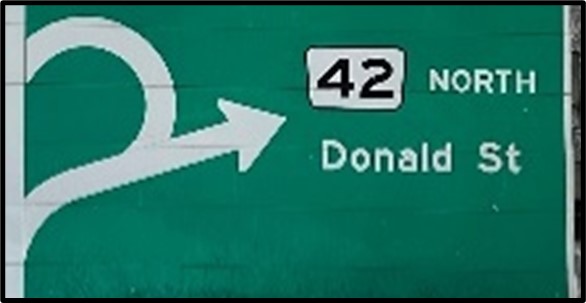 Alternatively, you might be late in your career, but like Jaromir Jager, just not ready to hang up your skates. Donald Avenue is where you want to go! There can be multiple reasons why you are looking for a new position. Like Tom, take that month off and understand what you are looking for. Are you wanting to continue your career with a similar employer? Senior level experience is invaluable. Finding the right employers can be very lucrative for both you and the new employer! Maybe it's a comfortable position just below the role you were last at. A few more years in a position that you used to do can be very satisfying. Potentially it can be a very different pivot. You are at a decision point in your life that potentially you can choose passion or salary. Your hobby could be model airplane flying, wouldn't working in a model airplane store be a thrill until you retire?
At Paradigm, we are fortunate that we can provide opportunities for those in all stages of their career search. We have customer opportunities where we are able to have those early in their career work with those late in the career to learn invaluable lessons. We have exciting opportunities for growth for those in their mid-career. And we have the ability for those late in their career to leverage those skills in the manner they want to. Come learn more about working at Paradigm.
As I shared earlier, the road you are travelling on has a fork (or forks) ahead. Understanding where you are and what you want is important. These are challenging and confusing times. Might I suggest that it might take some self reflection, and maybe a drink to just sit and think? You know, I know a place. It's called Confusion Corner, great drinks, great food. It's close to the intersections of Osborne, Corydon, Pembina and Donald, closed on Monday's.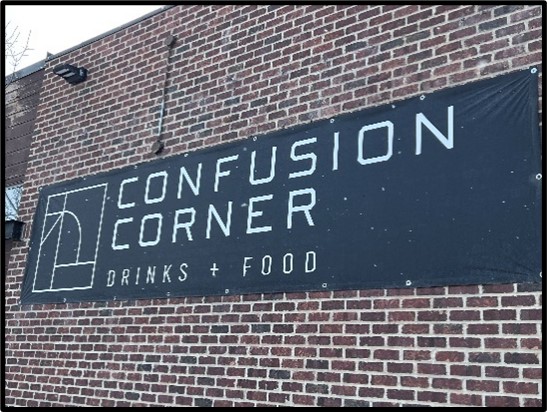 I'd love to hear your thoughts and ideas for someone  in their career journey, early on, in the middle or late in their career. Do you agree, disagree? I'd love to hear your opinions. Please share!!
Interested to read the other blogs in my series?
Why You Should Be ON LinkedIn – It's Not for When You Know People!