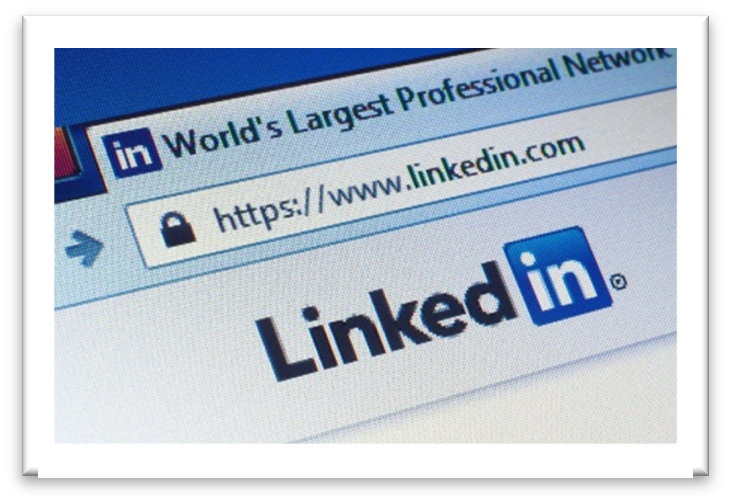 Recently my family was having dinner and I suggested to my kids that they should have a LinkedIn profile. "But Dad, I don't know anyone!" (In my house, when my kids don't agree with me, "Dad" has two syllables). I suggested that a LinkedIn account is not needed WHEN you know people, it's for when you DON'T!
There are a variety of benefits to being on LinkedIn:
networking,
opportunities that you can apply for and that can be sent to you,
learning more about potential employers, and joining groups.
One of the main benefits is the ability to create a network of contacts. You've made many connections in your career to date, growing those connections is very important. Connecting with your friends and co-workers is valuable. Broadening your network with connections outside your immediate group is the real value and power of LinkedIn. Having these connections allows you to view what they are interested in and what they are commenting on. It will broaden your world and see what others are talking about in the business field.

In the end, most of you are on LinkedIn for a job, maybe not now but in the future. There are jobs that are only posted on LinkedIn that you can apply for. By building a comprehensive LinkedIn profile, jobs can also come to you. Many companies, including ours, approach qualified individuals with specific skillsets for opportunities. This article is not about creating that comprehensive profile. There are lots of other resources on the Internet for that. But I can tell you that using keywords as much as possible is critical. One hint is you need to make Boolean searches as happy as possible.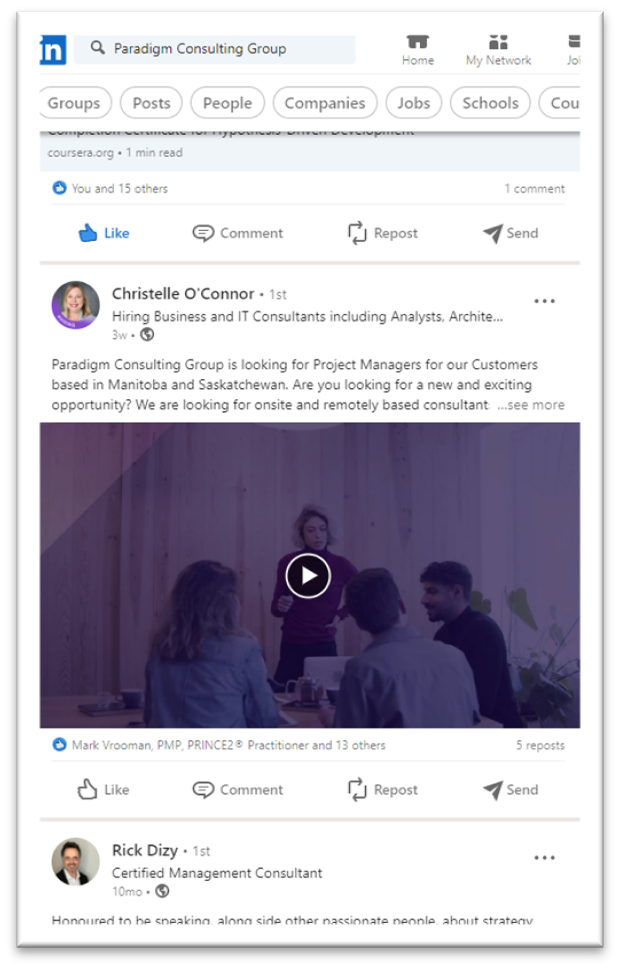 LinkedIn is also a learning tool. Typing almost anything in the search bar of LinkedIn will return results and there are many filters to narrow your search down:
people,
posts,
jobs,
groups,
schools,
courses,
events,
companies, and
services
LinkedIn Groups is a place where people with similar interests can share content, find answers, and learn about others. Join multiple Groups to see what interests you.

This article is about getting yourself ready for your next job. Yes, you need to optimize your profile, but it is also important to learn about your potential next employer. Follow companies. This will allow you to learn more about them. Yes, there is lots of information on company websites. But you will see a closer reflection of the type of company they are by watching their posts on LinkedIn. By Following these companies, you will see the posts when released. You'll see what they view as important daily (not what they posted on a quarterly website update). They also release news of acquisitions and major projects and new positions open. This is all very valuable information in your job search.
LinkedIn is what you make of it. If you put in a little bit of time, you will see benefits come from it. Why not send me a connection request or better yet, Follow Paradigm to learn more about us!
And by the way, neither of my kids are on LinkedIn yet!!